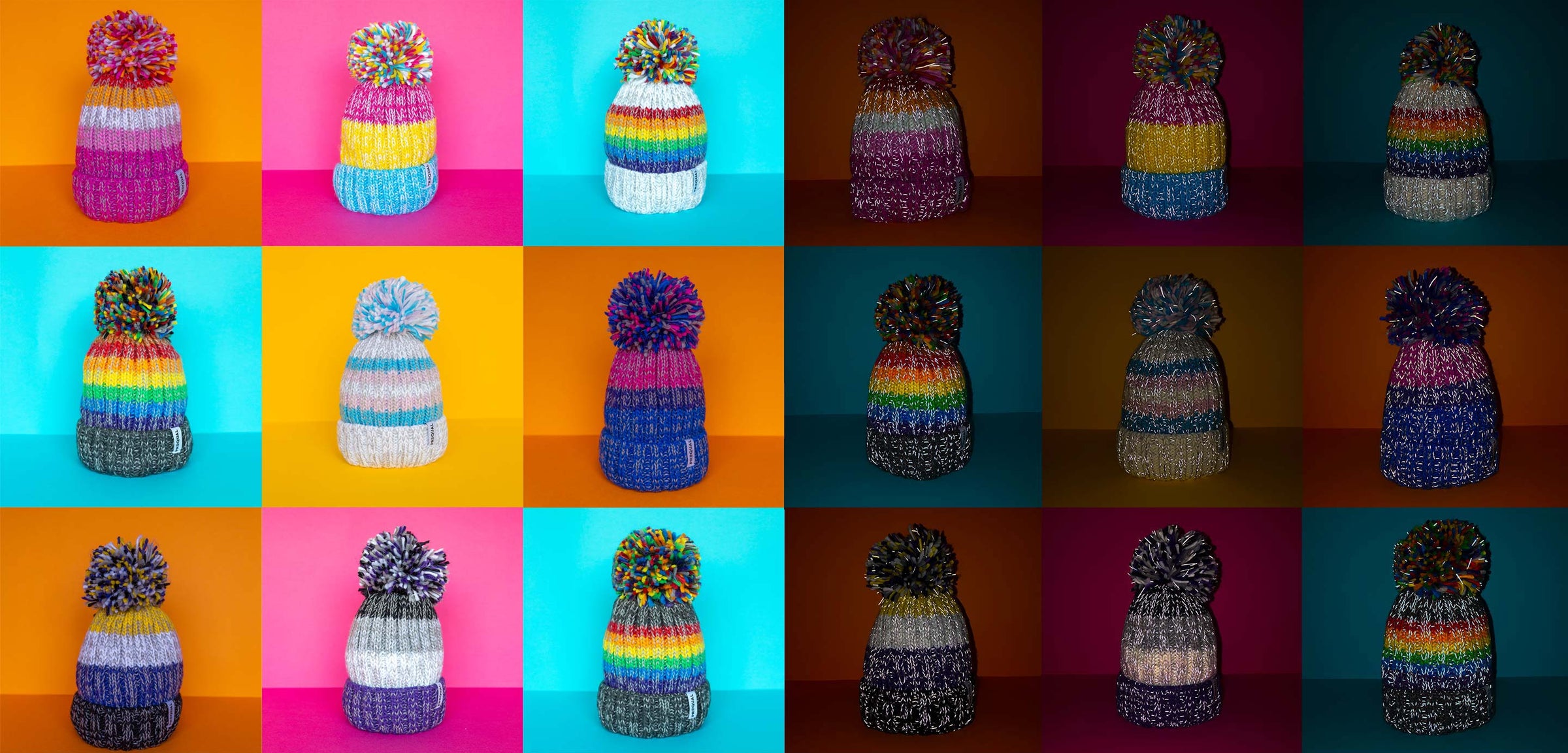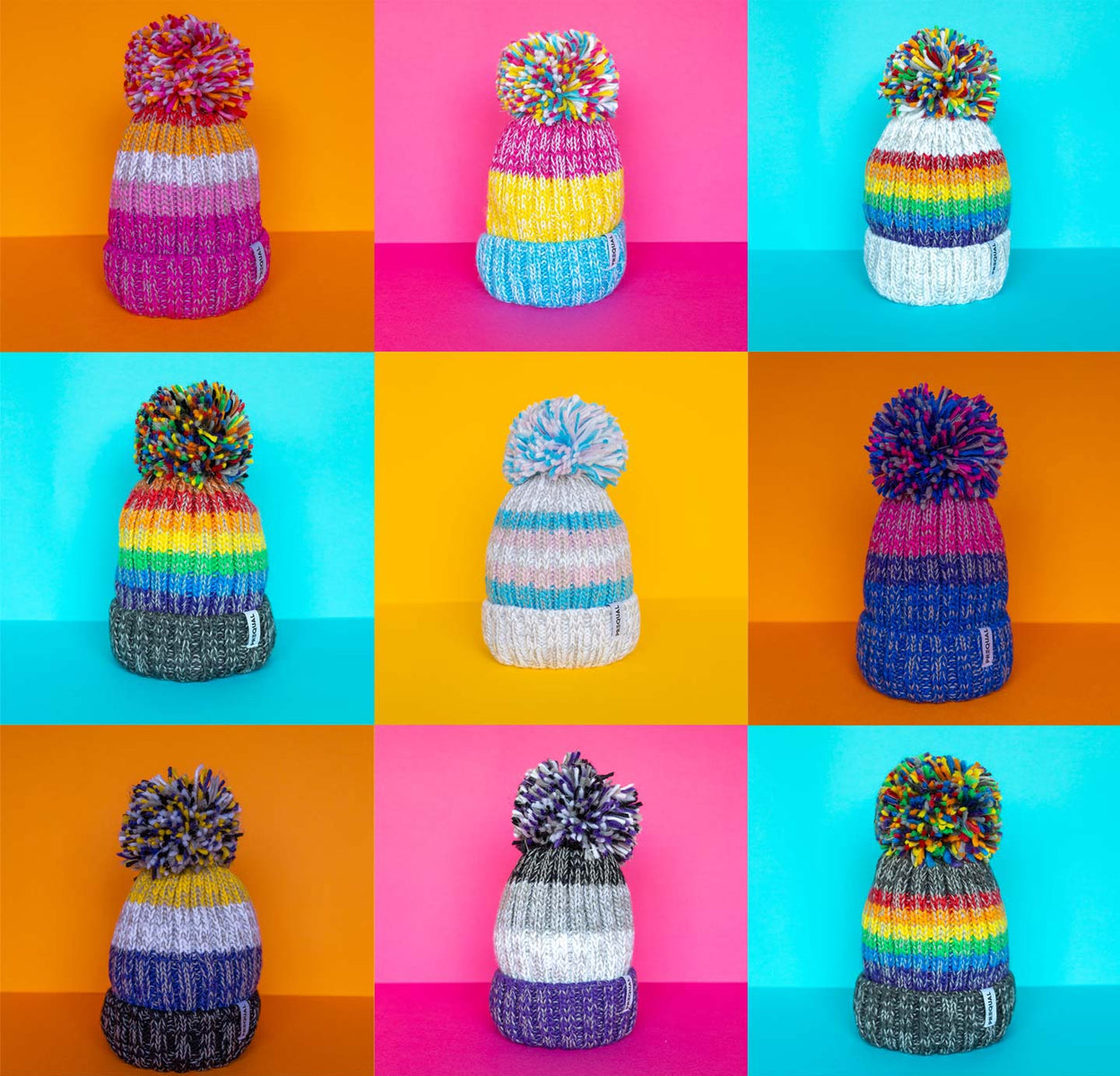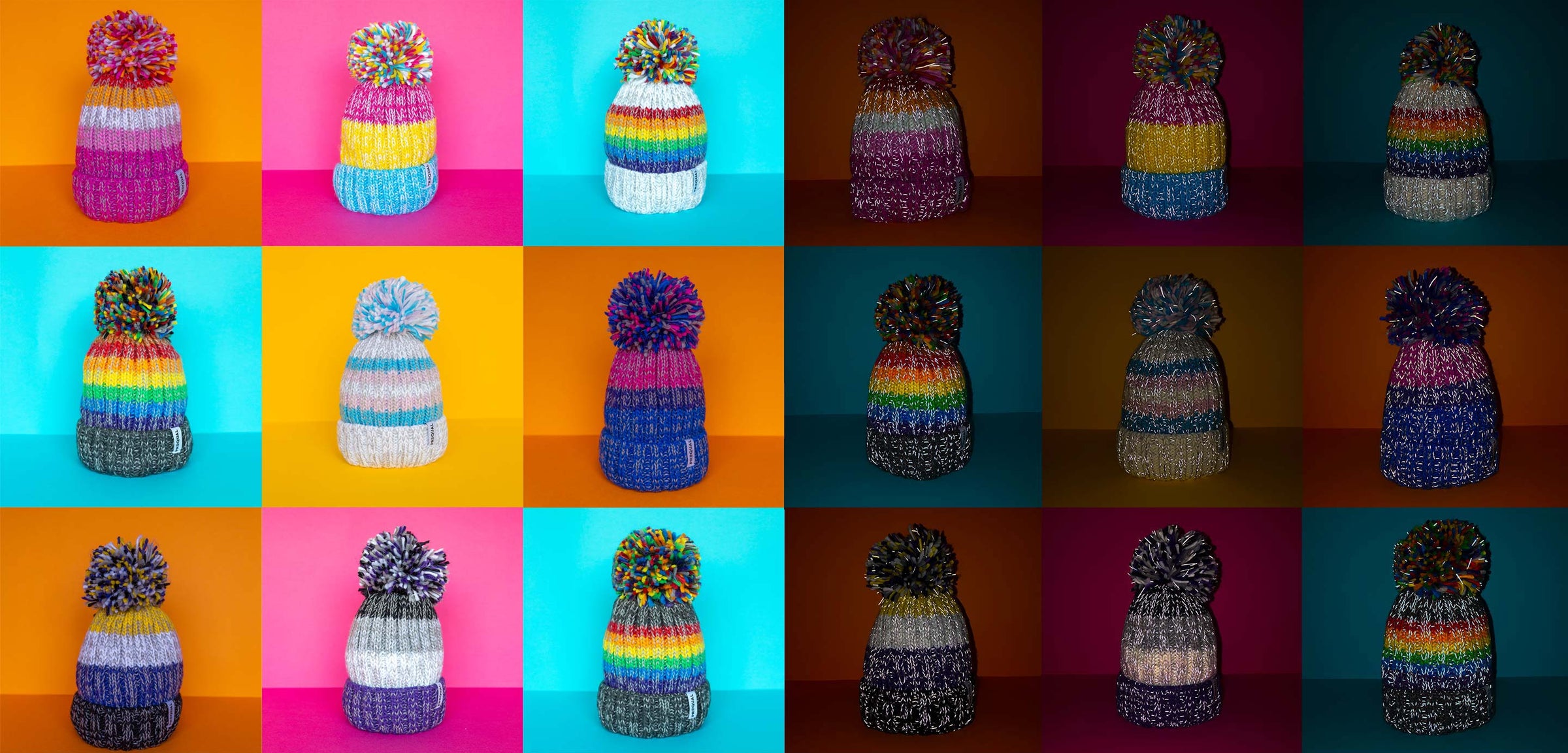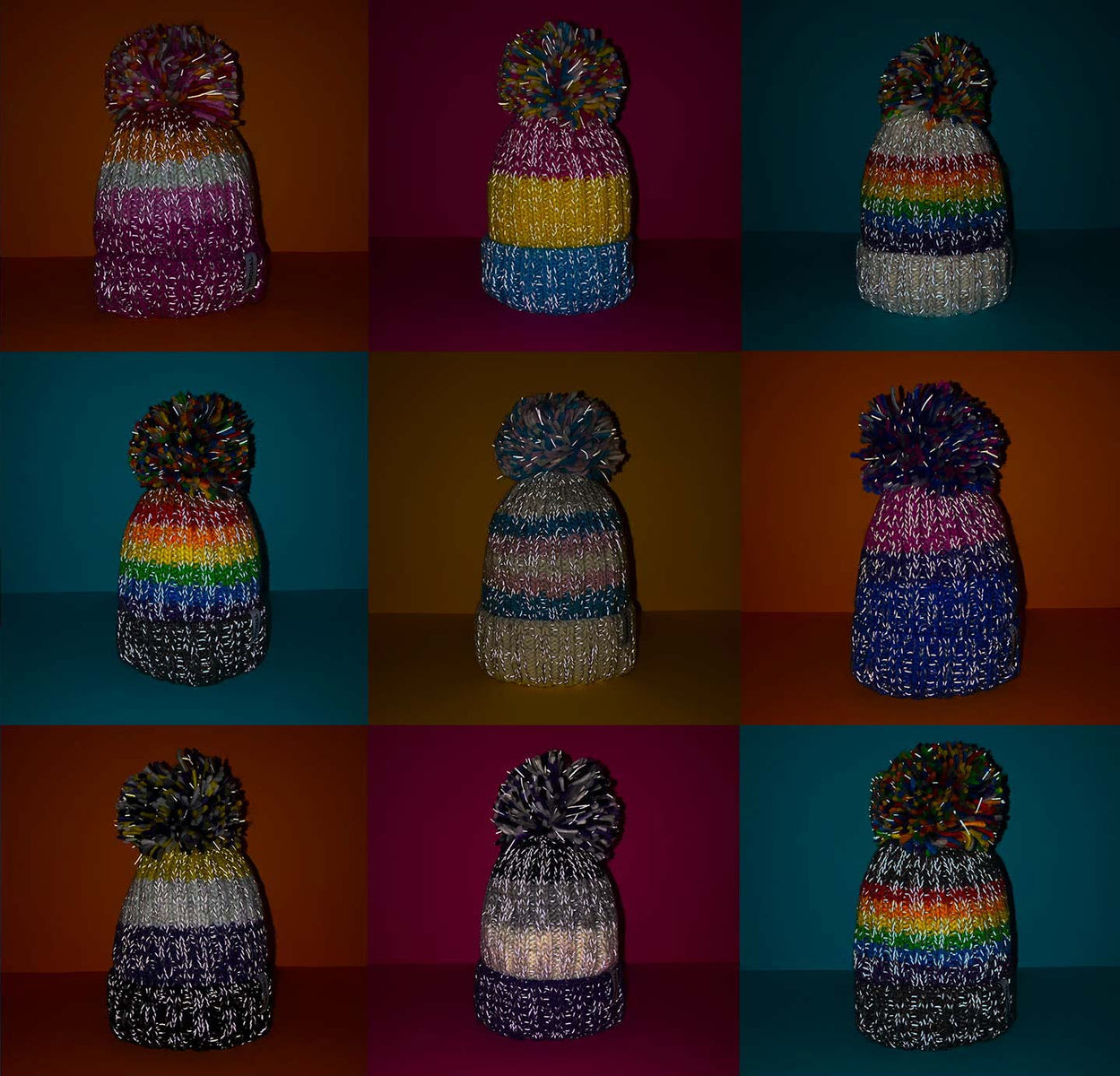 Luxury LGBTQ+ Super Sherpa Reflective Bobble Hats
Made exclusively for us. When you need to be super warm in the cold weather and make sure you are seen in the dark!
These amazing bobble hats and jumbo scarves have a super reflective thread woven through them. Once light hits them in the dark, it bounces off and makes the hat glow. It's so effective.
These hats have to be worn to see just how luxurious they are! The hat interiors are lined with a super soft luxury sherpa lining, making them super comfortable and snuggly. And the scarves are a massive 6 feet (182cm) long!